Sponsorships have long been a part of non-profit organizations. They help underwrite the cost of events that bring communities together and give unique opportunities for business both large and small to make connections. Sponsorships provide a financial base that allows the TLC to create and inspire.
These companies have proven their commitment by joining the TLC's Tourism Partnership Program as an investment into the protection and advocacy of our community.
City Market
Through Savannah's history, City Market has served as a hub for commerce. Thanks to Savannah's preservation movement, City Market is now home to some of the Historic District's most popular restaurants, art galleries and other shops. They fill the historic storefronts and warehouses and spill into the shaded pedestrian courtyard between historic Ellis and Franklin Squares.
HOS Management
HOS Management is a second generation hospitality and development group with over 30 years of industry experience managing hotels in the Southeast. In Savannah, they manage the Fairfield Inn & Suites Savannah Historic District, the Hampton Inn & Suites Savannah Gateway and the Cotton Sail Hotel. They are building a stronger footprint in the community, with four more hotels in development in the Savannah area. 
Live Oak Restaurant Group
For over 30 years, Live Oak Restaurants has been serving the Savannah area with the freshest seafood and most delicious Low County cuisine. Consisting of 7 restaurants including the Original Spanky's, Fiddler's, Tubby's, Dub's Pub, and Molly McGuire's you are sure to find an all time favorite that has kept patrons coming back for years. With 4 locations on River Street why not see for yourself how our restaurants keep winning "The Best of..."  Visit us on www.liveoakstore.com to see the latest for each of our restaurants. Enjoy your stay in beautiful Savannah!
Image Hotels is a management and development company that boasts four properties in the Savannah area, with a fifth property in development. They take pride in providing an exceptional experience for guests who are visiting Savannah. Image Hotels has more than 30 years of lodging experience, and owns and operates hotels throughout the Southeast. They have partnered with the TLC in our efforts to advocate for the needs of hoteliers and strengthen our community.
Old Savannah Tours
"We Bring Savannah's History to Life" is more than just a slogan.  Each day on their daily historic tours you'll interact with authentic period costumed actors portraying historical Savannah personalities. This coupled with 16 convenient stops and our free historic district shuttles are all reasons why they've been voted "Best Tour Company" every year since 2003.  
Old Town Trolley Tours of Savannah
Old Town Trolley Tours® of Savannah is a subsidiary of Historic Tours of America®, the largest, privately-held heritage tour company in the U.S.  As the original ON/OFF tour in Savannah, they brought their patented "Transportainment®" service in 1993 and have served as the "attraction that takes you to the attractions" for two decades.  Using their economically friendly trolley vehicles, they deliver over 300,000 honored guests a year to the doorsteps of retail, restaurant, and attraction businesses city wide.  Embracing the company philosophy of civic involvement, GM Charlie Brazil has served in many volunteer positions including chair of the TLC board.
Savannah/Hilton Head International Airport
Flying in and out of Savannah means a trip through the Savannah Hilton Head International Airport, the center for air travel in the Coastal Empire of Georgia, the Golden Isles, and South Carolina's Low Country. The leadership of the Airport Commission has shown a strong commitment to the business community. The executive director, Greg Kelly, has served as chair to the board of directors of the TLC.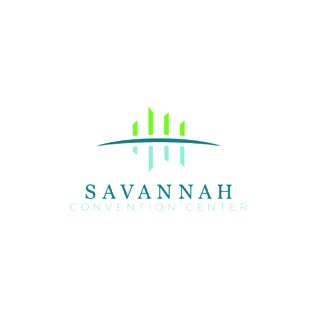 Savannah Convention Center
The Savannah Convention Center, offers a unique and memorable venue for your next successful meeting, tradeshow or special event.
The SITCC is a 330,000 sq. ft. waterfront complex on the Savannah River featuring 100,000 sq. ft. of divisible exhibit space, 50,000 sq. ft. of prime meeting space, including 13 meeting rooms, four executive board rooms, a 25,000 sq. ft. Grand Ballroom, and a state-of-art 367-seat auditorium.
Located on Hutchinson Island, the SITCC has complimentary access via the Savannah Belles Water Ferry to the world-renowned historic district. The Savannah International Trade & Convention Center is adjacent to the Westin Savannah Harbor Golf Resort & Spa. 
Savannah Lodging
Savannah Lodging.com serves as the hub for the Prince-Bush-Smith hotels nestled in downtown Savannah, the Hampton Inn and Holiday Inn Express. While Prince-Bush-Smith owns hospitality-related properties around the nation worth upwards of $200 million, the commitment to Savannah runs deep. Amongst the myriad of community involvement by Partner Mark Smith, the company has also forged a strong tie with the TLC. In particular, Executive Vice President, Mark Dana has served on the TLC Board and is highly involved in the TLC's advocacy efforts with city, county, state, and federal entities.
Savannah Technical College
Savannah Technical College serves Coastal Georgia with quality, market-driven technical education with campus locations in Chatham, Effingham and Liberty Counties. Serving more than 4,500 credit students each semester, Savannah Tech offers nearly 150 different instructional programs in Aviation Technology, Business and Technology, Public Service, Industrial Technology, and Health Sciences in addition to Adult Education classes, industry-specific training and continuing education. Dean of Business & Technology Programs Brendan Ferrara has served as board chairman and as a member of the TLC Board of Directors. 
Savannah Waterfront Association
The Savannah Waterfront Association hosts many of Savannah's biggest events, from St. Patrick's Day to Oktoberfest. As the event-driven arm of Savannah's tourism industry, this organization is responsible for bringing in hundreds of thousands of people to celebrate on the river. The organization also partners with TLC and Visit Savannah to ensure that the full potential of one the nation's best historic venues is maximized.  
StayInSavannah.com
Five Hilton/Marriott properties represent the brand StayInSavannah.com. The company overseeing these properties, North Point Hospitality owns hotels in several markets throughout the Southeast. The company prides itself on deriving success in the belief of taking care of their associates, who in turn take great care of the guests. North Point Hospitality's Executive Vice President, Whip Triplett, is a respected community and business leader who serves on the TLC and Visit Savannah board of directors.
Wet Willie's
Wet Willies may have started as the frozen daiquiri hot spot on River Street, but in the last 20 years has evolved to now serving frozen daiquiris in 13 locations and catering to online customers across the globe. The Savannah Morning News called Wet Willie's owner, Dr. Bill Dickinson, the entrepreneur of the year in 2012, and the company's dedication doesn't stop there. Wet Willie's is involved in events and organizations across Savannah. In particular, Wet Willie's has partnered with TLC on our advocacy efforts for issues along River Street and in City Market.
The Westin Savannah Harbor Golf Resort & Spa
As Savannah's largest lodging property and only 4-Diamond resort, the Westin takes considerable notice to invest in the local community through various programs, large-scale events, and active involvement with the Tourism Leadership Council. General Manager Mark Spadoni led the TLC Board as Chairman in 2013, and is the only chair to have served two terms in the TLC history. Spadoni also serves as head of the Savannah Harbor Foundation, a charitable organization with significant contributions to the Savannah community.